Marianna Alperin, Ph.D.
Professor of Obstetrics, Gynecology, and Reproductive Sciences
Professor of Urology
Fellowship Research Director
Division of Urogynecology & Pelvic Reconstructive Surgery
University of California, San Diego
Sanford Consortium for Regenerative Medicine
Seminar Information
Seminar Date
April 28, 2023 - 2:00 PM
Location
The FUNG Auditorium - PFBH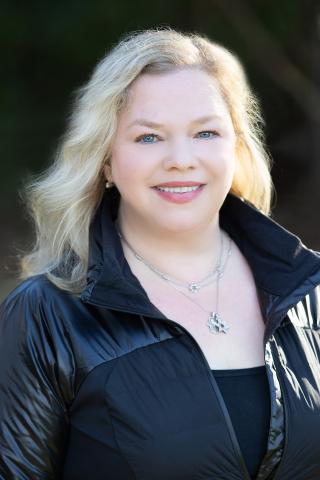 ---
Abstract
Pelvic floor disorders, which include pelvic organ prolapse, and urinary and fecal incontinence, affect millions of women globally and represent a major public health concern. Pelvic floor muscle (PFM) dysfunction has been identified as one of the leading risk factors for the development of these morbid conditions. Even though childbirth, specifically vaginal delivery, has been recognized as the most important potentially modifiable risk factor for PFM injury, the precise mechanisms of PFM dysfunction following parturition remain elusive. We determined that PFMs exhibit atrophy and fibrosis in parous women with symptomatic pelvic organ prolapse. These pathological alterations are recapitulated in the pre-clinical rat model of simulated birth injury. The transcriptional signature of PFMs post-injury demonstrates an impairment in muscle anabolism, persistent expression of genes that promote extracellular matrix (ECM) deposition, and a sustained inflammatory response. We went on to evaluate the role of acellular injectable skeletal muscle ECM hydrogel for the prevention of these pathological alterations. Treatment of PFMs with this biomaterial either at the time of birth injury or 4 weeks post-injury mitigated muscle atrophy and fibrosis long-term. By evaluating gene expression, we demonstrated that these changes are mainly driven by the hydrogel-induced enhancement of endogenous myogenesis, ECM remodeling, and modulation of the immune response. This work furthers our understanding of PFM birth injury and demonstrates proof-of-concept for future investigations of pro-regenerative pragmatic biomaterial approaches for the treatment of injured pelvic soft tissues.
Speaker Bio
Dr. Marianna Alperin obtained a Medical Degree with Distinction in Community Service at the St. Louis University School of Medicine in 2001. As a medical student, she developed an unwavering passion for Urogynecology, which led her to complete an Obstetrics and Gynecology residency at Brigham and Women's & Massachusetts General Hospitals, Harvard School of Medicine in 2005. After residency, Dr. Alperin completed a three-year Female Pelvic Medicine and Reconstructive Surgery (FPMRS) fellowship at Magee-Womens Hospital, where she fostered her passion for discovery science, and obtained a Master of Science degree in Clinical Research Design at the University of Pittsburgh. Dr. Alperin's desire to facilitate the highest quality patient care through mechanistic research and the cultivation of interactions between basic, translational, and clinical scientists and health care providers from various disciplines led her to join University of California, San Diego as a NIH Women's Reproductive Health Research Scholar, and an Assistant Professor in 2012. Currently, Dr. Alperin is a Professor of Obstetrics, Gynecology, and Reproductive Sciences, Professor of Urology, and a Fellowship Research Director at UCSD. 
The mission of the Alperin lab, housed at the Sanford Consortium for Regenerative Medicine, La Jolla, CA, is to discover scientifically rational treatment and prevention strategies for women's health, with special focus on pelvic floor disorders. Dr. Alperin's expertise as a practicing female pelvic medicine and reconstructive surgery specialist places her in a unique position, in which her clinical and surgical understanding help guide the directions of the lab's basic science and translational studies to answer the most relevant clinical questions. Her NIH-funded laboratory https://alperinmlab.org/ uses a multi- pronged approach, including computational modeling, in vitro and in vivo experimental models, cadaveric tissues, and biospecimens from living women, to study the impact of pregnancy, injury, radiation, obesity, menopause, and aging on the structure and function of pelvic soft tissues. Dr. Alperin is also actively engaged in the interdisciplinary translational studies focused on the application of acellular biomaterials for regeneration of pelvic soft tissues.